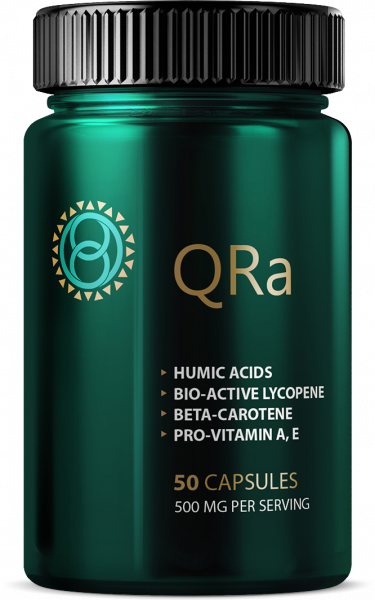 QRa
QRa is the unique composition for detoxyfying the body, strengthens the immune system and supports the body anti-carcinogens.
Tester price: € 30.80
Effective action
QRa preparation
Method of use
1 capsule 3 times per day before meals with a glass of water.
Ingredients
Humic acids, tetrahedral kaolinite , bio-active lycopene, beta-carotene, pro-vitamin A, E.
Package
Package contains 50 capsules/ 500mg per serving.
Kaolinite is a mineral made of nanoplates and nanotubes
It has a growing interest due to its innovative opportunities in biomedicine and nano-medicine.

It has transporting and absorbing properties, thanks to which it allows the active substance to be transported directly to the cells, and the cells of our body themselves dose the necessary elements at the right time.

Kaolinite absorbs and expels toxins, including heavy metals, glyphosate, and even radioactive elements from the body.