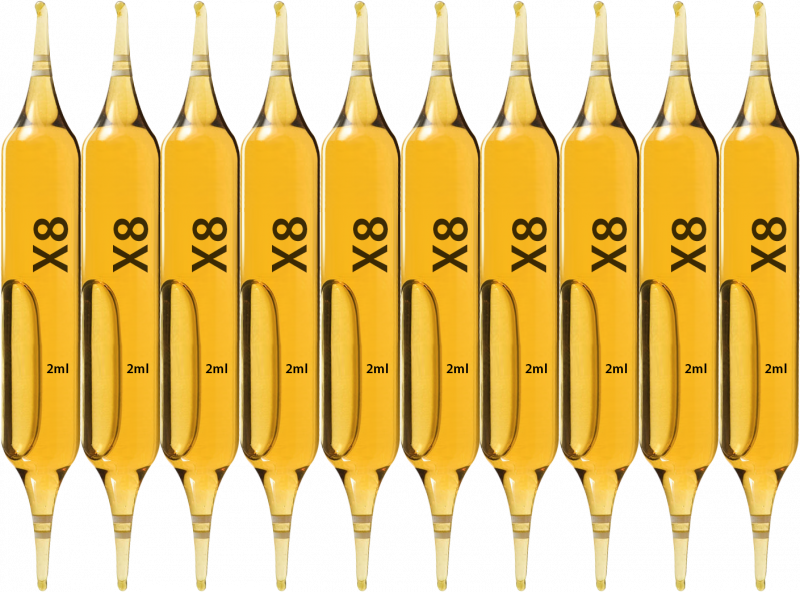 X8
X8 is a unique preparation based on hop flavonoids with a strong anti-inflammatory effect, supporting the natural regeneration processes in our body.
Tester price: € 62.16
Proven composition
X8 preparation
Dosage
1 ampoule dissolved in a glass of water once a day, preferably in the morning before a meal.
Ingredients
Hops extract with an increased content of hop flavonoids (Humulus Lupulus L.), propylene glycol, water, ethanol.
Capacity
One ampoule contains 2 ml of preparation X8. The set includes 10 ampoules.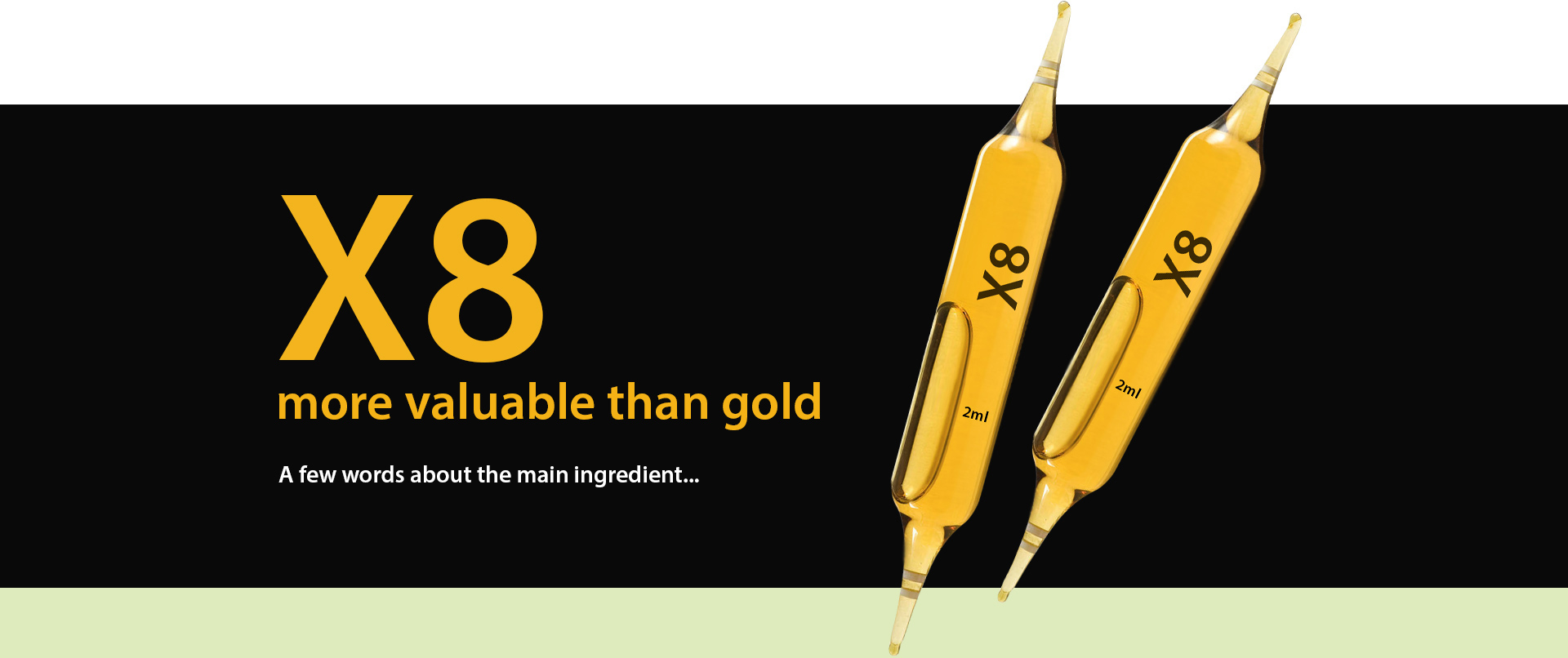 Custom hops
Common hops contain about 130 different substances, including bitter acids, polyphenols, essential oils, monosaccharides, amino acids, proteins, lipids and fatty acids, pectins, salts, lignins and other compounds. Among the polyphenolic compounds, which constitutes between 3-5% of the hop content, there are flavonoids, 90% of which is xanthohumol.
In turn, its content in the dry matter of hop cones is only about 1%. It should be added that xanthohumol is present only in female inflorescences of hop cones, which significantly increases its market value and preciousness.
The extraction of natural xanthohumol from hops is a long-term process that requires specialist knowledge.
The X8 preparation was created thanks to the use of a proprietary method of obtaining xanthohumol with high pharmaceutical purity.
Meet X8 - watch the video
Usage method

Research
Scientific research has proven that xanthohumol exhibits antioxidant, anti-inflammatory, antiviral, antibacterial, antifungal, and even broad-spectrum antitumor activity, inhibiting the growth of cancer cells in all stages of neoplasm.
How does the X8 work? Why is xanthohumol so effective in fighting inflammatory diseases and in prophylaxis?
Natural flavonoid compounds are known for their beneficial properties on the human body, in particular xanthohumol as a flavonooid obtained from hop cones is a compound exhibiting a wide spectrum of biological activity.
It is characterized by antimicrobial activity, inhibits the development of, among others, molds Trichophyton mentagrophytes and T. rubrum, gram-positive bacteria of the genus Staphylococcus and Propionibacterium, as well as DNA and RNA viruses.
Frequently asked questions
The kit contains 10 x8 ampoules